Adorable Double Carriage
Mount

Binds on Equip. Upgrade Available. Not usable in combat. Not usable in instances.

Move SPD +90% while mounted.


Pink petals are strewn about the elegant carriage as you travel the world with a handsome coach, sharing in the joys of the world.
Right-click to ride and increase Move SPD.
Two can ride.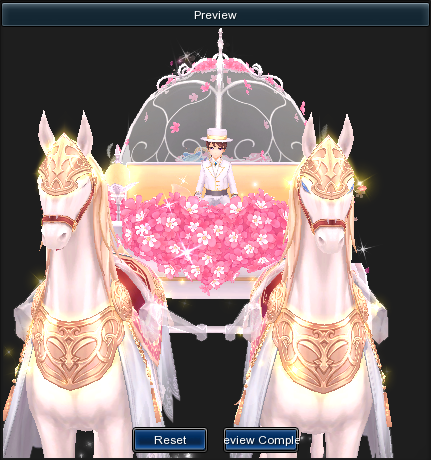 Community content is available under
CC-BY-SA
unless otherwise noted.