Arctic Nine-tailed Fox
Mount

Not usable in combat. Not usable in instances. Binds to Equip.

Move SPD +90% while mounted.


Able to effortlessly shred enemies with its sharp teeth and claws, its wintry breath will freeze anything n its path. This majestetic, deadly fox will only serve royalty.
Right-click to ride on the mount and increase Move SPD.

Right-click to to summon this mount.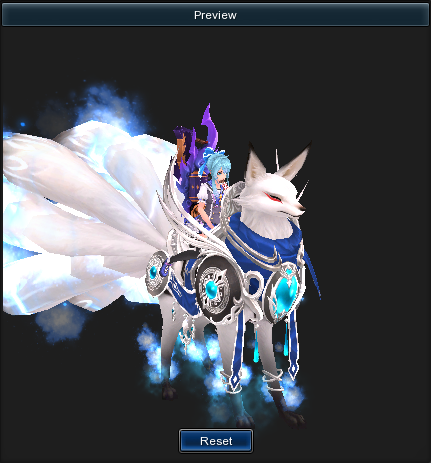 Community content is available under
CC-BY-SA
unless otherwise noted.