Fanfictions

Wiki News

Discord Channel! - 12 December 2016

The wiki has now a Discord channel! Join if you want to discuss with us directly.

Costume Collaboration Album! - 10 July 2016

Check out cross-over costumes between various franchises and Aura Kingdom here!

Eidolon Wallpapers! - 15 April 2016

With X-Legend spreading high quality wallpapers of the Eidolons, we have collected them on our wallpaper page! Check them out!

We need more editors! - 11 March 2015

Aura Kingdom Wiki had suffered a lack of editors, and we would like to regain control by expanding articles and creating new ones to catch up with the current version of Aura Kingdom. You can contribute anonymously or create a Wikia account, your choice. We need every help there is!

New domain name - 22 July 2014

We have moved to a new domain name from aura-kingdom to aurakingdom. Our old url will now redirect to the new one, and we no longer need to type a hyphen in the domain name. The former Wikia under aurakingdom has been merged with us, so there is now only one Aura Kingdom Wikia. For more information, see Thread:7977.

Site changes - 11 July 2014

Main page, background, and several other templates have been updated to fit the theme. Let us know what you think on the forums!

Monobook supported - 15 June 2014

Aura Kingdom supports the Monobook theme! You are free to use this skin if you want to. Here's a preview of the Monobook skin. To change it, access your preferences, go to the "Appearance" section, find "Layout", and choose Monobook.

Manual of Style - 14 June 2014

A Manual of Style has been written! If you are interested in making articles look polished and absolutely amazing, be sure to read our Manual of Style!

Featured article - 14 June 2014

Want a high-quality article to be featured on the main page? Nominate an article on our new discussion board! Read the requirements for nominations here.

Main page redesign - 14 June 2014

The main page went through a redesign!

Community corner update - 2 June 2014

The community corner has been updated!

Featured Videos

Featured Article
This month's featured article is Obobolish. Suggest a featured article!
---
"
The more complex the meaning, the longer the word. It is beyond imagination regarding the lexicon of Obobolish.
"

— Jacky Ryan's note
Obobolish is one of the languages which is spoken in the world of Terra by the Obobo. The language is simply made of "Oh" and "Bo" sounds but there is over 100,000 different combinations, this means it is one of the hardest languages known on Terra.

Featured Guild
This month's featured guild is...

Bishop

---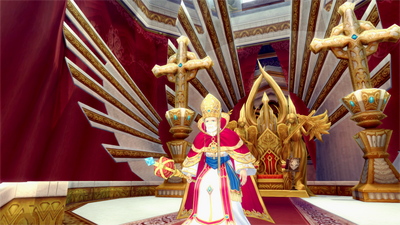 The Bishop guild was founded on May 24, 2016, by Bermuda and his in-game character Khleo. The purpose is to serve our lord and savior Belenus, who shall protect us from the demon army.
Bishop is a laid-back guild where everyone is welcome to do whatever they want. We are currently recruiting members of any level, any gear.
Praise Belenus #Belenus4Lyfe

Helping Out
Want to help out Aura Kingdom Wiki?
Before you start...
Adding some content...

Play!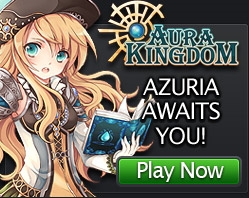 Guild
Welcome to our Guild database. We help provide guilds with their own respective guild pages to allow for more publicity. You may create your guild page by using the form below.

Before you create a guild page, please make sure you abide to our guild policy page. This is to ensure proper titling, formatting, and appropriateness.

Without further ado, you can begin creating your guild page. Note: all guild pages must use the prefix Guild: to be acceptable on the wiki. The form below will automatically add the prefix.

Info
Release Date
Founder's Beta: December 16th, 2013
Closed Beta: December 23rd, 2013
Stress Test: December 31st, 2013
Open Beta: January 6th, 2014
Genre
MMORPG, Fantasy
Languages
Taiwanese, Hong Kong Chinese,
Japanese, English, French
Developer
X-Legend
PC
Windows XP, Windows Vista, Windows 7
(32bit/64bit), Windows 8
Price
Free