Obsius Thunderborn
Mount

Binds to Equip. Upgrade Available. Not usable in combat. Not usable in instances.

Move SPD +90% while mounted.


Hark! Bahamut, midnight blue wings aflame, armor-clad from clawed-feet to infernal horns, crackling with energy, can be called to to do your bidding. Only Envoys of Gaia can ride him.
Use: Right-click to ride Bahamut, Dragon of Doom and increase Move SPD.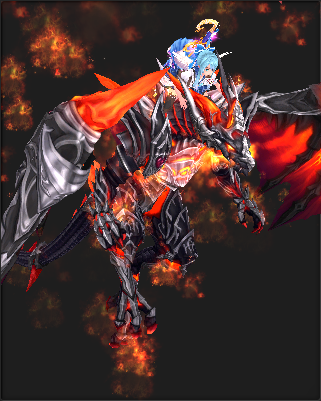 Community content is available under
CC-BY-SA
unless otherwise noted.