After you have successfully downloaded the game client. You are required to install the game. Follow the simple and quick instructions below:

Please accept the terms to be available to play the game and begin installing. If you do not accept, you will not be prompted to start the game.

Click "Next" and choose where to put the game files in your computer. Organize it so you know where to find it in the future. After that, click Next again and the installation will begin. There's a point in time that this screen pops up:
Extracting Aura Kingdom data files...


This is the only time to be Patient. Wait for the extraction to hit 100% before going to the next step. If it ever fails, there is a chance that the screen might pop up again and restart extracting.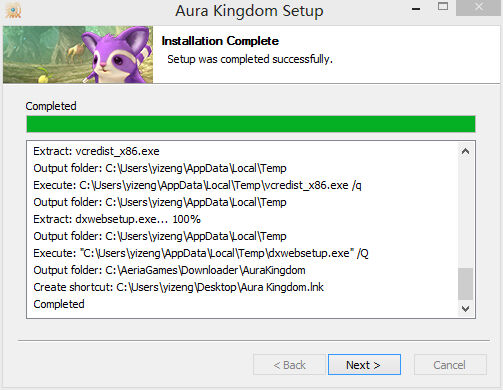 Well done, you have finished the installation. Finally, click "Next" and the screen get replaced with: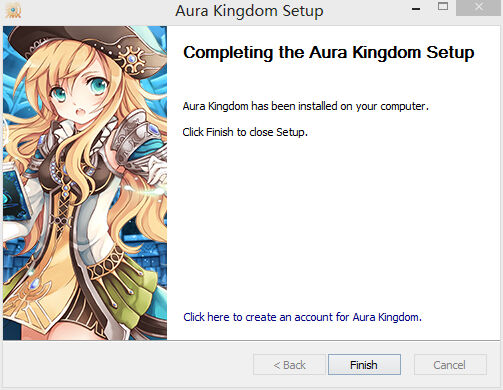 The last step is to click "Finish" and the setup closes. Go back to your desktop if you haven't already. A desktop icon shortcut should be there. If you didn't select this option, then go to your Start menu and there should be an Aura Kingdom icon. The icon should look like this: