Heavenly Silver Griffin
Mount

Not usable in combat. Not usable in instances. Binds to Equip.

Move SPD +90% while mounted.


Swooping down from the sky, the dazzling Heavenly Silver Griffin strikes fear into the hearts of evildoers. It's brilliant, gleaming armor outshines even the sun.
Right-click to ride on the mount and increase Move SPD.

Right-click to summon this mount.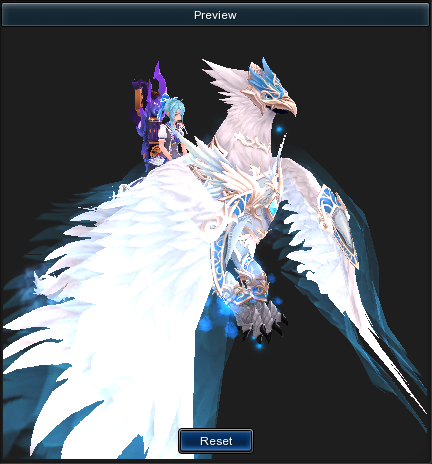 Community content is available under
CC-BY-SA
unless otherwise noted.