Greetings, Envoys! According to the recent Facebook posts, new content should be coming in soon!
Sky Tower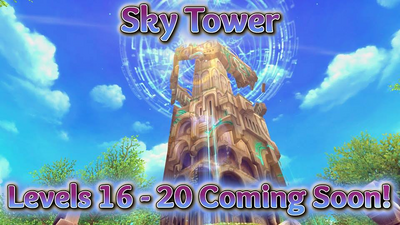 First off, floors 16-20 of Sky Tower are coming soon! Be sure to try it out when it comes out.
Ronin
Secondly, the official Facebook page of Aura Kingdom updated their cover photo, which included the artwork of Ronin, or commonly referred to as Tachi. Speculating, this class should be released relatively soon. The Classes page on the official website also has Ronin listed.[1]
Steam
Also following another recent post on Facebook, Aura Kingdom is now available for download on Steam! If you have been having trouble downloading Aura Kingdom, now's your chance!
With that being said, be sure to like the official Aura Kingdom Facebook page to get the latest updates first.
References
Community content is available under
CC-BY-SA
unless otherwise noted.