Wicked Shadow: Midnight Lion
Mount

Not usable in combat. Not usable in instances. Binds to Equip.

Move SPD +90% while mounted.


With limbs as silent as the night, this Lion sneaks up behind his enemy without warning. He can gut an enemy with the swipe of his paws. This Lion is truly the king of the jungle.
Right-click to ride on the mount and increase Move SPD.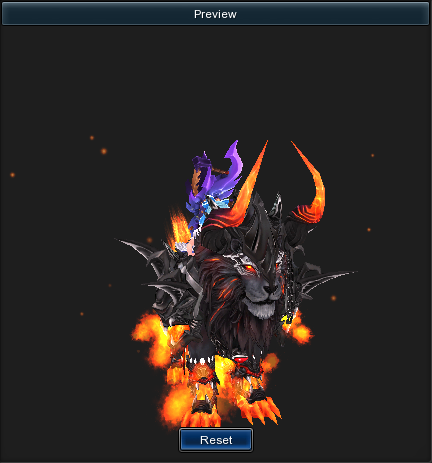 Community content is available under
CC-BY-SA
unless otherwise noted.